We are so excited for summer reading this year! Our summer reading program is completely free and full of fun activities. We will have take and make activity bags available for pick up every week and other fun programs so stay tuned! There's no need to call or register, just drop by any time to pick up your bags.
If you would like to sign up for our summer reading challenges, please register at the links below! We have tons of fun prizes for reading and our top reader will win 4 tickets to the Columbus Animal Safari!
Register before June 1st to be entered to win 5 tickets to the Montgomery Zoo!
Kids Summer Reading Club: click on this link or visit the library to sign up.
Teens Summer Reading Challenge: visit this link to register, or register at the library
Tails and Tales
Kids Summer Reading Program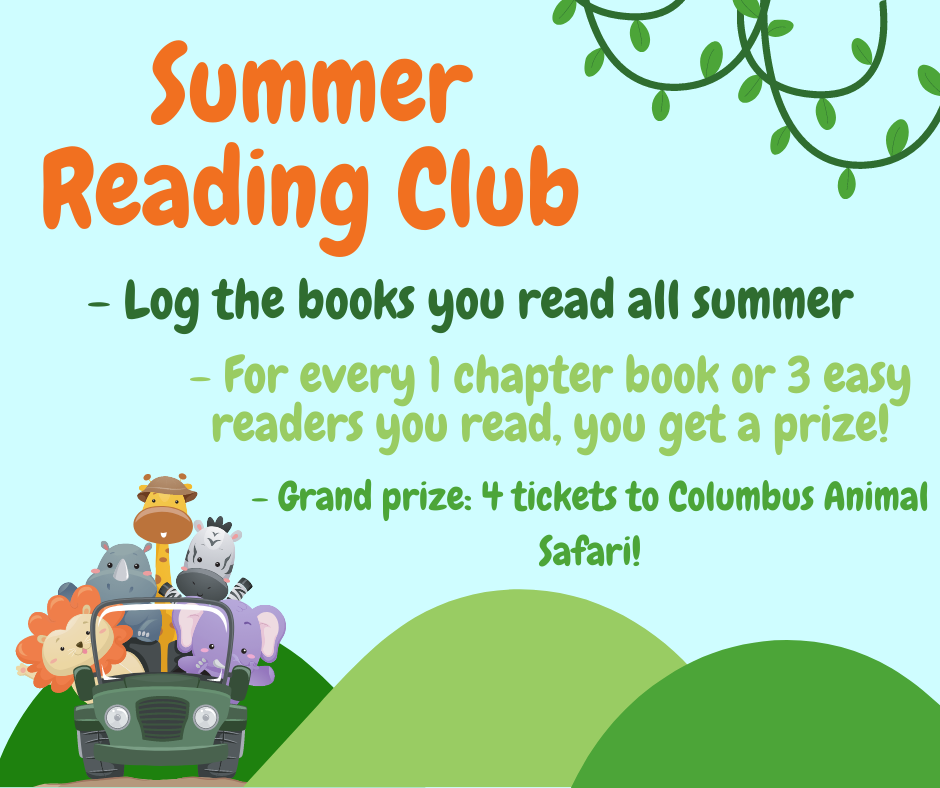 Teen Summer Reading